Amazon has organization & storage solutions for every area of your home! Come shop these best sellers before they sell out and get the best price now.

Get organized with 10 of the best-selling Amazon storage solutions available for your home!
Amazon has organization & storage solutions for every area of your home!
Whether you're trying to organize your garage or maximize the space inside your home, having the right storage and organizational products can make all the difference. Find a place for everything by shopping Amazon's top 10 best sellers in storage solutions & home organization!
Please note that this bestsellers list was current at the time of this post. Click through to the product's Amazon page for the latest pricing information, and be sure to check our Amazon Deals Page for all the latest money-saving buys!
These clear, dividable drawers offer easy identification of the contents inside. They have finger-grip drawer pulls for easy access and rear stop tabs to prevent small items from spilling out the back. This storage cabinet stacks securely and can also be wall-mounted with keyhole slots.
---
This wall-mounted mop and broom holder organizes all of your long-handled tools and keeps them off the floor without any issues. It has four stainless steel racks that hold up to 5 lbs. each, and five upgraded hooks that hold up to 10 lbs. each.
---
When used vertically, these closet storage hangers can save more than 80% of your closet space while keeping your wardrobe neat and wrinkle-free. Each organizer has 9 openings to keep your hangers equally spaced without crowding your clothes.
---
4. Hang your long-handled tools on the Berry Ave Broom Holder – $14.97 (regularly $19.99)
Thanks to its compact and versatile design, this broom and tool rack can easily fit even in the smallest rooms to maximize storage capacity without taking up any floor space. Use it on any interior or exterior wall of your home to eliminate clutter and keep everything neatly in place.
---
These large storage bags have a 23-gallon capacity and are perfect for moving, storage, organization, and more. They feature two-way zippers and four straps (including two backpack-style straps) for up to 60 pounds of heavy-duty carrying capacity.
---
This hanging closet organizer is sturdier than most, thanks to a bamboo insert that reinforces the base of each shelf. This increases the load capacity of each compartment while ensuring that the unit maintains its shape and stability. It also features side pockets to provide additional storage space for small items.
---
This wall-mounted organizer has 4 moveable slots for long-handled tools and 4 additional moveable hooks that allow you to hang a variety of items. Install it in your laundry room, kitchen, bathroom, utility room, garage, or shed, and turn any wall into storage space!
---
This sturdy ball rack is made with steel tube construction for durability and bungee cords for easy access to balls of all different sizes. It comes with a locking gripper to hold the hooks in place more securely with Rubbermaid's FastTrack garage storage system, but reviewers have also had success mounting it to walls without the FastTrack system.
---
This compact trash can will help to keep your outdoor living space clean without taking up too much room. It's made from durable, fade-resistant resin and features a hinged lid that latches securely to keep garbage inside the can. It can also be lined with standard 30-gallon garbage bags for easy, convenient use!
---
A rugged and durable toolbox, the TSTAK Deep Box easily fits cordless and corded power tools as well as accessories and attachments with ease. Ultra-durable and ultra-portable, the TSTAK Deep Box is a professional alternative to the standard toolbox.
---
Not an Amazon Prime Member? Sign up for a FREE 30-day trial here!
Shipping Info
Amazon
Get free shipping on a $25 order OR snag free 2-day shipping on ANY size order with Amazon Prime (you can sign up for a FREE 30-day trial here).
Prime members also score Free One-Day Shipping on millions of products! Check out even more of the best Amazon Prime benefits here!
Related Posts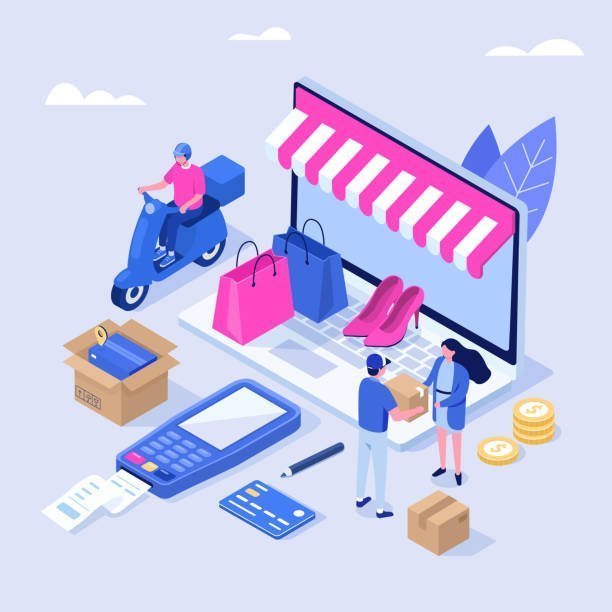 Online Income: How to Maximize Your Earnings from Home